You can organize your blog so that your visitors can find specific content more easily by creating a Navigation Menu Bar. Maybe you want to add an About Me page, organize your Bible Studies in one place, or link to your website. I have written this tutorial to help you accomplish this.
If you're not using
Blogger's new interface
these instructions should still help you but the visual will be different. If you don't know about
Blogger's new interface
you can read about it on
this post
.
Creating a Navigation Menu is done in two Parts. Click on any image to enlarge it.
Part 1
1. Go to your Dashboard and on the right side of your blog name, click the drop-down arrow to reveal your admin navigation and select Layout.
2. Click "Add a Gadget" from the gadget located below your Header and above your posts.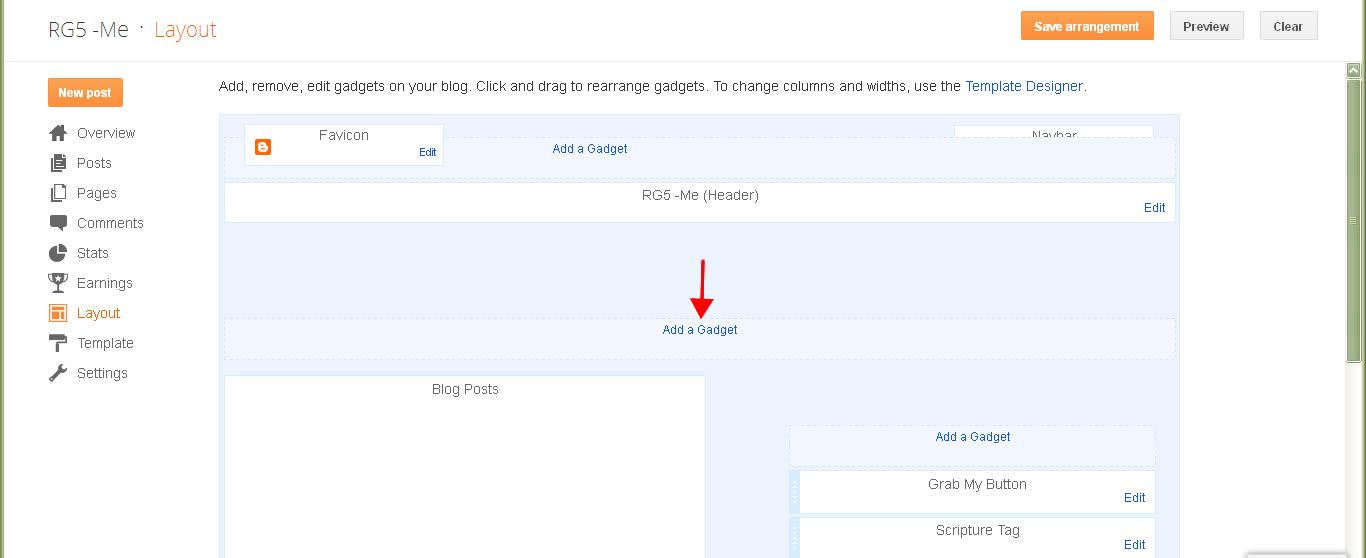 3. Select the gadget labeled "Pages" and save it.
Part 2
1. Click on "Pages" in the left navigation bar of your interface.
2. Where it says "Show Pages As" click on the dropdown arrow to select where you want your navigation menu to appear. Your options are horizontal across the top, vertical in your sidebar, or not at all (if you want to remove it later).
3. Now select the drop-down arrow next to the "New Page" box. You can select "Blank Page" which will add a blank new page to your blog, or "Web Address" which will allow you to link to a page on another site. Home is automatically added to your navigation menu and points to the first page of your blog so you don't need to create a Home page.
Blank Page
- When you select "Blank Page" a text editor opens up where you can write and publish your page content just like when you create a new post.
a. Enter your Page Title in the field box at the top. It's a good idea to keep the Page Title short, one or two words is best since this will appear in the navigation menu.
b. Write your page content in the text editor.
c. Click "Publish". When you publish your page, it will not appear on your Home page but will appear on a separate page instead. This gives your blog the feel of a website and not just a blog.
Web Address
- When you select "Web Address" a window will open with two field boxes.
a. Enter your title in the first field box.
b. In the second field box enter the url (website address) to the page you want to link to.
c. Click "Save"

4. After you have added your Pages they will appear in the Pages section of your interface where you can choose to edit or delete them, or revert the "pages" to draft.
That's it! Your Navigation Menu bar should now appear on your blog.
Other Posts You Might Enjoy
How to Use PDF Documents on Blogger
How to Merge Content from One Blogger Blog to Another
How to Create a Link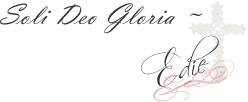 All content on this site is copyright protected. Using or obtaining the graphics on this site in any way other than specified on this site is a violation of the copyright. Please respect my work.© 2008-2011, Edie Moore