Have you seen Blogger's new interface? If you don't know what I'm talking about then you probably haven't seen it. Some of you have probably been using it for a while in "Blogger in Draft".
Now when you sign in to your blogger account and go to your Dashboard, in the upper right corner there is a link that says "Use the New Interface". When you click on it you are immediately taken into a whole new look and possibly a whole new level of confusion. :) Don't worry, it's every bit as easy as the old interface. But if the confusion is too much to handle all in one sitting, you can click on the link that says "Switch Back to the Old Interface" and you will be taken back to your familiar safe place.
Eventually Blogger will push everyone out of the nest so I'm going to do what I can to teach you how to fly now. So if you've decided to brave it, when you first enter the new Dashboard this is what you see. You can click the image to enlarge it.
This is your new Dashboard.
Column 1 lists all of your blogs by name and provides some basic statistics.
If you want to write a new post then click on the pencil image in column 2.
Column 3 offers a drop-down menu with your navigation options.
Column 4 offers a button that will take you to your blog as it is viewed by your guests.
If you have any hidden blogs you can see those by clicking on the "View More" link at the bottom of column 1.
Underneath your list of blogs, where it says "Reading List" is a listing of the blogs you follow and their latest posts.
I will be reviewing all of the settings and options to help you familiarize yourself with the new interface.
Other Posts You Might Enjoy
How to Setup a Navigation Menu Bar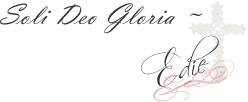 All content on this site is copyright protected. Using or obtaining the graphics on this site in any way other than specified on this site is a violation of the copyright. Please respect my work.© 2008-2011, Edie Moore