Lisa Shaw at
You Are His
was changing the name and focus of her blog and ministry and wanted a new design to complete the transition.
Lisa's blog design included a Professional Speaker Graphic, Social Media Buttons, and a 3-D Book Graphic for her latest book.
Client Comments:
"I SO love every bit of the blog design and the extras you did to make it so wonderful like my Book and the speaker graphic! You are amazing! I know it's GOD at work in you and I'm thankful as always."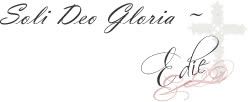 All content on this site is copyright protected. Using or obtaining the graphics on this site in any way other than specified on this site is a violation of the copyright. Please respect my work.© 2008-2012, Edie Moore