FREE - Worship the King Christmas Desktop Scripture Wallpaper for your computer monitor. Scripture Wallpaper is a great way to share the Word of God with others at home and at work.
This wallpaper displays the Scripture from Matthew 1:23:
"The virgin will be with child and will give birth to a son, and they will call him Immanuel"--which means, "God with us."
Click on the link below the image that is associated with your computer monitor's screen resolution or similar for the full size image.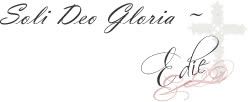 All content on this site is copyright protected. Using or obtaining the graphics on this site in any way other than specified on this site is a violation of the copyright. Please respect my work.© 2008-2011, Edie Moore
Like us on Facebook