I am offering another FREE Desktop Scripture Wallpaper for your computer monitor. Scripture Wallpaper is a great way to share the Word of God with others at home and at work.
This wallpaper displays Jeremiah 9:24 - "But let him that glories glory in this, that he understands and knows me, that I am the LORD which exercise loving kindness, judgment, and righteousness, in the earth: for in these things I delight," said the LORD.
Click on the image associated with your computer monitor's screen resolution or similar for the full size image. Click the link for
Desktop Wallpaper Installation Instructions
.
1024x768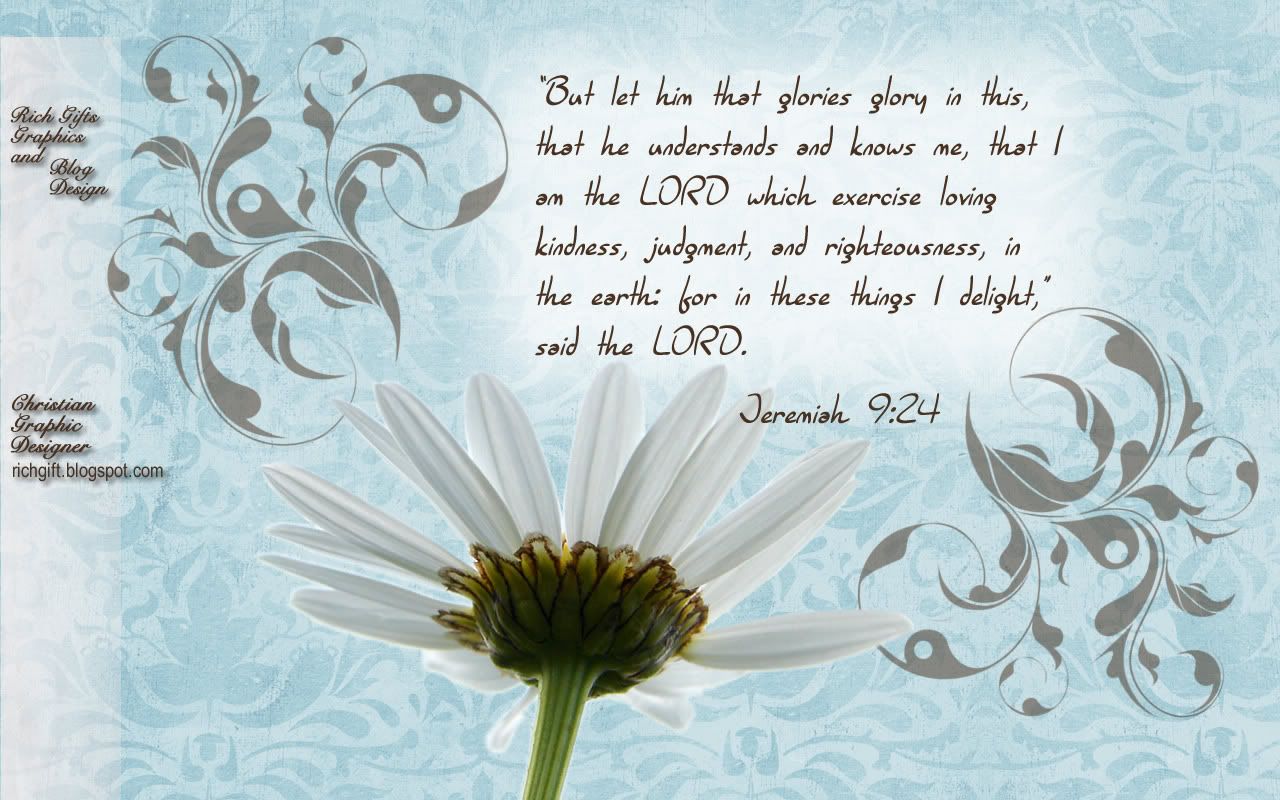 1280x800
1280x1024
1440x900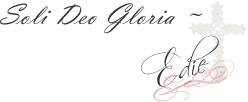 All content on this site is copyright protected. Using or obtaining the graphics on this site in any way other than specified on this site is a violation of the copyright. Please respect my work.© 2008-2011, Edie Moore
Celebrate the Resurrection Desktop Wallpaper
Names of Jesus Desktop Wallpaper
Celebrate Christ Christmas Desktop Wallpaper