Stephanie at
Pick Me Up
wanted a blog design that would be uplifting and encouraging for her outreach ministry.
Her design includes a logo button, decorated post and sidebar dividers, a personalized signature, a drop-down menu, and a coordinating Scripture Tag as my gift.
Click Image to Enlarge
Client Comments:
WOW! My husband and I both agree. We simply love it and think that the hand symbolizes the phrase and the colors are perfect. You truly are a blessing and I thank God for you.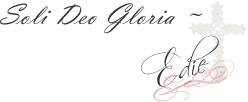 All content on this site is copyright protected. Using or obtaining the graphics on this site in any way other than specified on this site is a violation of the copyright. Please respect my work.© 2008-2011, Edie Moore