Shaleen at
Scents by Shaleen
wanted a design for her Scentsy business that was professional, easy to navigate, matched her lively and fun personality and met Scentsy's website requirements.
Click Image to Enlarge
Client Comments:
I love it. You have a very special gift and I am lucky to have found someone as great as you.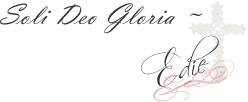 All content on this site is copyright protected. Using or obtaining the graphics on this site in any way other than specified on this site is a violation of the copyright. Please respect my work.© 2008-2011, Edie Moore