Alice wanted a new header and a third column for her Christmas blog,
Christmas From the Heart
. I knew that Alice liked animated graphics so I designed this so that the Bethlehem star twinkles.
Alice started this blog last year as a way to encourage putting the focus on the Birth of Jesus Christ at Christmas. She has a wonderful ministry.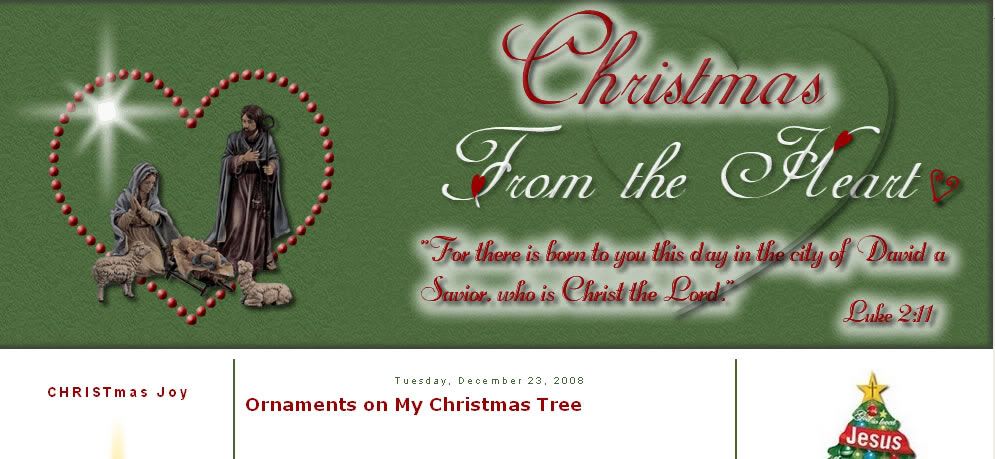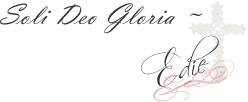 All content on this site is copyright protected. Using or obtaining the graphics on this site in any way other than specified on this site is a violation of the copyright. Please respect my work.© 2008-2009, Edie Moore