In celebration of her new look, Rebecca is having a fabulous giveaway through June 4, 2009! Be sure to head over there and get in on it!!

Custom Logo

Custom Category Buttons

Custom Signature

Custom Post and Sidebar Dividers

Custom Coordinating Scripture Tag - My Gift to Rebecca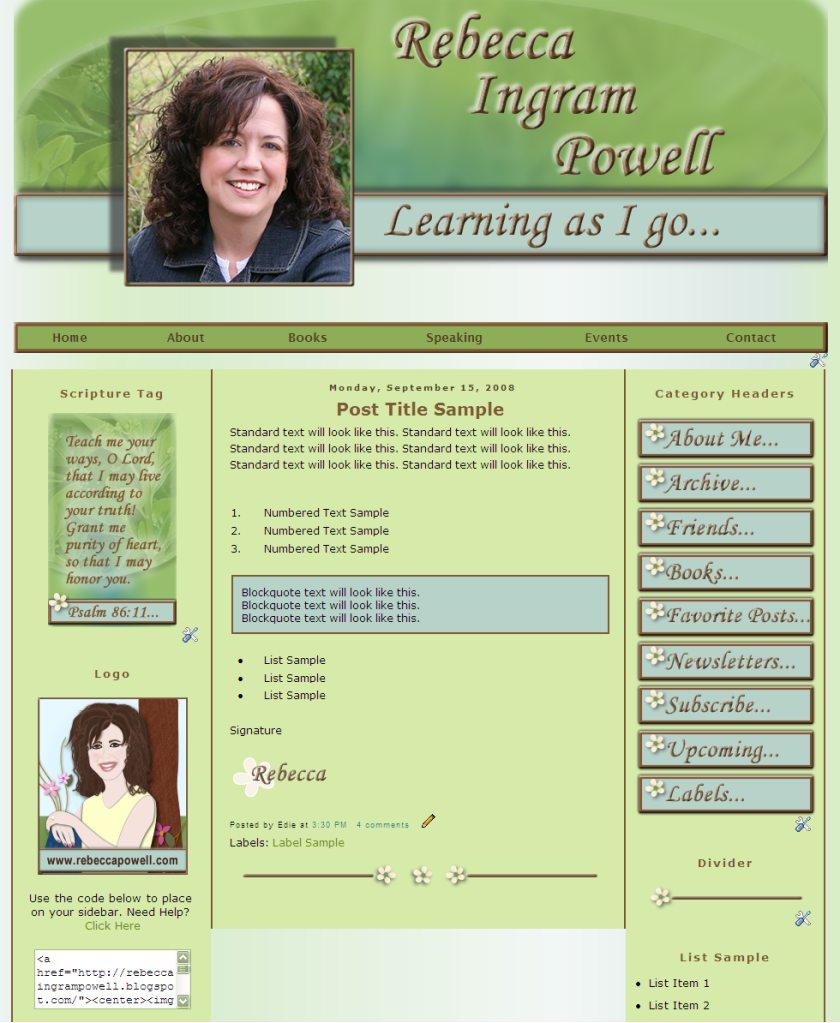 Client Comments:

You have made this transition a joy! I really love what you have done. Thank the Lord for the Body of Christ and how He enables us to function together! I greatly admire your giftings! The Scripture tag, btw, is simply beautiful. :) I am sooooo excited!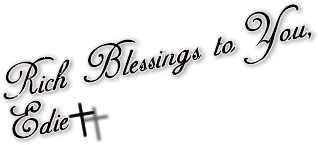 All content on this site is copyright protected. Using or obtaining the graphics on this site in any way other than specified on this site is a violation of the copyright. Please respect my work.© 2008, Edie Moore