Custom Blog Design for Tammy at
Not mine but God's Story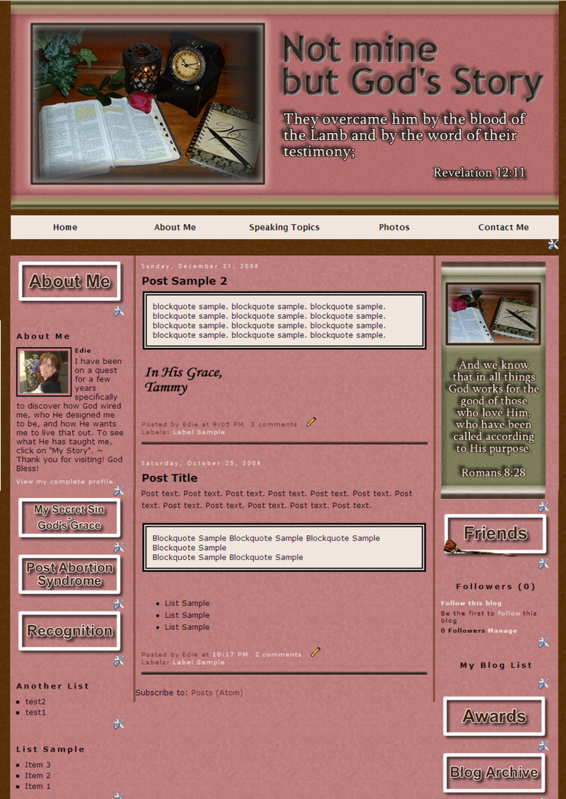 Client Comments:
I love it! I'm so thrilled with the outcome,you did a great job.You made sense through all my confusion in designing this blog,what a gift!

Edie, the designer behind this beautiful makeover. She is a pleasure to work with and was sooo patience with me. I was clueless in this whole process of designing a new look for my blog but she took all my ideas of what I 'thought' a blog should look like and made it beautiful. I love the look!

Edie's goal is to make sure that you are totally in love with your design that she has created for you.She continues to communicate with you to get "the look" to fit your personality and won't stop until you are happy.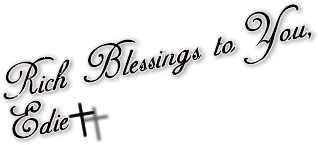 All content on this site is copyright protected. Using or obtaining the graphics on this site in any way other than specified on this site is a violation of the copyright. Please respect my work.© 2008, Edie Moore